"If you've got a funeral to go to, or you're drinking under a bridge..."
– Stars really know their audience/genre. Heh. New album out in September! Yay.
"The cool kids that were living there were not Dov Charney hipsters; they were..."
– Patrick Mortensen looks back at A Heartbreaking Work of Staggering Genius and inadvertently explains why I do and don't ever want to re-read a book that I loved pretty much without reservation when I read it twelve years ago and was in its target demographic. Opposites Attack | MOBFD. True to form,...
Y'all, I tried, but I still do not get why I would want to use Path. I just deleted the app from my phone (again).  Not even getting into the redundancy factor, I also can't get past the annoying time stamp that follows you as you scroll (can you disable it? I didn't see anything in settings). And I'm no interaction designer, but the fan out navigation is really weird and...
Re: my hair in that GPOYW photo It is amazing to me that the ends of my hair are STILL LIGHTER even though I have dyed my hair TWICE and cut it ONCE since initially ombré-ing it this summer. Bleaching your hair is no joke, fools. Which I guess in hindsight is like, yeah hey thanks, Captain Obvious. 
1 tag
The Devil Wears Prada was just on FX. Now: 27 Dresses. Next: Bride Wars. What kind of evil programming geniuses do they employ over there?! All that line up is missing is How To Lose A Guy In 10 Days. (And maybe The Wedding Planner.)
2 tags
Wikipedia (Shame) Spiral.
This just happened: Steve Winwood > Back In The High Life > James Ingram > Celebrity Duets > Al Jarreau > Moonlighting And now I have the Moonlighting theme song stuck in my head. My Friday nights are VERY exciting, people. 
Welcome to Flavor Country: All right, look →
flavorcountry: Does anyone else ever get that thing where if they hear too much about a band, they decide not to listen to that band at all for no good reason other than perverse obstinacy? I confess to experiencing this w/r/t Odd Future. I've seen so much commentary about Odd Future on the internet that it's… Yes, I do this semi-regularly. Although, lately I will just put said album in...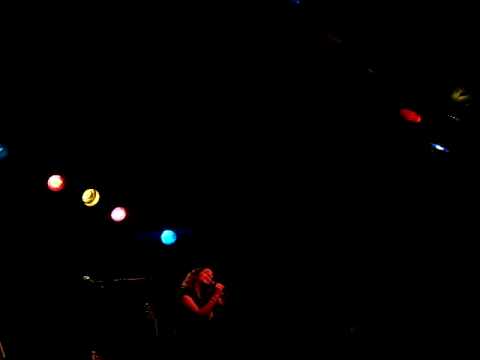 2 tags
Fash Police, party of one.
I just accurately guessed that Kristen Stewart was wearing Balmain at the MTV Movie Awards. This makes me feel: - Self-satisfied.  - But then, I think about the brain space that fashion predictions and recognition takes up in my noggin & I can't help but wonder if there is something more productive that space could be devoted to. - Also, why am I watching the MTV Movie Awards? (To be...
inthesaddle asked: Wait, are you married??? Did it happen???? CONGRATS!!!!
"I'm obsessed with you, you stoner freak of a city."
– How To Live In San Francisco For A Short Period Of Time « Thought Catalog Six and a half years later…still true. 
My Aspirational Spirit Animal.
Rather than spam my Twitter followers with 30 examples of That Can Be My Next Tweet, I will list them here in one spammy Tumblr post: - Hmmm, weird indeed! Bow wow - he's knitting a trim, methinks. I can't believe we're not real hipsters! - Vicariously attending The Internets - I said were playing around for 2 hours without knowing. - You to my advice: get something from the...
1 tag